Case Studies
Insetting enables companies to harmonise their operations with the ecosystems they depend upon through investing in nature and tackling climate change within their value chains. This creates, in addition, regenerative business models, supply chain stability and long-term sustainability.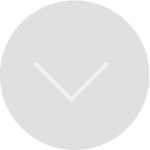 Although a relatively new concept, many forward-thinking companies have incorporated insetting into their operations in the form of nature-based solutions such as improved agricultural practices, agroforestry, restoration and conservation projects.
Our members have implemented insetting projects in a variety of innovative ways at farm, community or landscape level, partnering with raw material suppliers in their supply chain. Following are a number of example case studies from various sectors and with different commodities that show insetting in action. Our aim is so grow this library and to add more inspiring case studies over time.