The International Platform for Insetting (IPI) is a business-led organisation which advocates for climate action at the source of global value chains.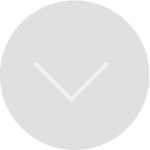 Our members are generating multiple positive impacts for the ecosystems their businesses depend on, creating resilient and regenerative business models. We believe insetting is a way that companies can tackle both the climate and nature crises at once.


The risks to biodiversity are compounded by climate change, and the rate of biodiversity loss is expected to accelerate if we pass critical climate thresholds. As such, we must view climate and biodiversity together, and invest in nature-based solutions. Furthermore, insetting enables us at Kering to have a direct impact in the landscapes where we source our raw materials from and to generate positive outcomes to the farmers and other communities that live in these areas.



– Yoann Regent, Sustainable Sourcing, Biodiversity & Animal Welfare specialist, Kering


"Insetting helps us to create shared value with our suppliers and to achieve our climate ambition. We support several projects that promote the preservation of local ecosystem health, helping both to reduce carbon emissions and to promote natural carbon capture and storage. This approach also contributes to increasing climate resilience, providing significant benefits to the communities that surround these landscapes."



- Andrea d'Avack, Global Chief Sustainability Officer, Chanel


"The regions where Nespresso sources its coffee beans are experiencing the adverse effects of climate change. Planting native trees on coffee farms and in the surrounding landscape not only delivers the benefits of regenerative agriculture at a local level - enhanced water provision, biodiversity conservation and soil health, but also acts as global carbon sink, sequestrating carbon from the atmosphere. To make this transition possible, we established a carbon compensation mechanism, carbon insetting, which unlocked the financing of these nature based interventions in our value chain. Equally, we collaborated with experts, local stakeholders and farmers to bring insetting to life."



- Julie Reneau, Sustainability Strategy and Stakeholder Relationship Manager, Nespresso



" While considering zero net environmental impact of our activities, insetting is the most efficient approach to cooperate with our suppliers towards impacts optimization in our value chain. As a food and beverage operator, Accor is supporting a greener agriculture through agroforestry.

By planting trees on farmed land, we can improve yields and crops quality while preserving soils, water resources and biodiversity, as well as providing additional resources to the farmers. With Plant For the Planet program, we have already planted over 7 million trees worldwide on 400+ sites with about 10 000 direct beneficiaries. "




- Laura Marchal, Sustainable Development Partnerships Manager, Accor


"In the face of the climate emergency, the Group L'Oréal has committed to balance its residual industrial and logistical CO2 emissions, in order to become a Carbon Balanced company, exclusively through insetting. Beyond the emissions reduction potential along our supply chains, insetting is a powerful lever to climate change adaptation for our business. We develop on the ground projects, jointly with our suppliers, to increase energy efficiency, promote low carbon agricultural practices, and support forest conservation and reforestation where we source our natural ingredients.

Insetting along our supply chains improves the resilience of ecosystems where our suppliers operate and sustain the adoption of new practices serving the adaptation and long term development of farmers' communities."



- Rachel Barré - L'Oréal Environmental Leadership Director


"A thriving fashion industry is undeniably dependent on healthy ecosystems and climate change kept within safe planetary boundaries. When using the land for cultivating the cotton to make our customers' favorite garments, regenerative farming is the future. When washing and dyeing the customers favorite jeans the soil and water should be left unharmed. Our ambition for biodiversity together with our climate strategy will help us in our work to relieve the planet from critical pressure, creating a more resilient supply chain and business. Insetting will be one of H&M Group's main pillars in restoring ecosystems, removing atmospheric carbon dioxide, while at the same time bringing benefits to communities in our
supply chain."



- Cecilia Brännsten, Environmental Sustainability Manager, H&M Group
The latest science makes it clear that reaching net-zero carbon emissions by 2050 is both possible and necessary to achieve the Paris Agreement's 1.5ºC goal.
Many businesses are demonstrating leadership by setting ambitious targets to achieve this goal.
However, we are currently losing nature at an unprecedented rate.
This undermines human health and well-being, societal resilience, and progress towards the SDGs, as well as putting our entire global economy at risk.
Forward-thinking companies understand the importance of an integrated response to the climate crisis, nature loss and sustainable development, and are already investing in healthy ecosystems within and beyond their operations.
Insetting is an opportunity for businesses to link greenhouse gas (GHG) emissions reductions and carbon sequestration to their sourcing landscapes. This creates meaningful climate action that develops a sustainable land use model by protecting and valuing nature, and results in benefits for people and local communities throughout a company's value chain.