What is insetting?
Insetting is a way for companies to harmonise their operations with the ecosystems they depend upon and transition to a more sustainable business model.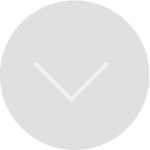 © PUR Project _ Christianlamontagne
INSETTING PROJECTS are interventions along a company's value chain that are designed to generate GHG emissions reductions and carbon storage, and at the same time create positive impacts for communities, landscapes and ecosystems.
INSETTING INTERVENTIONS are typically based on regenerative agriculture practices and agroforestry programmes both at farm level and with local communities. They re-establish natural carbon sinks through conservation and restoration of the surrounding landscapes including forests, wetlands, coastal and marine ecosystems. These interventions allow companies to achieve corporate sustainability goals, whilst building climate resilience and supply chain stability at the heart of their operations, future proofing their businesses, and improving the quality of raw materials.
WHAT IS INSETTING?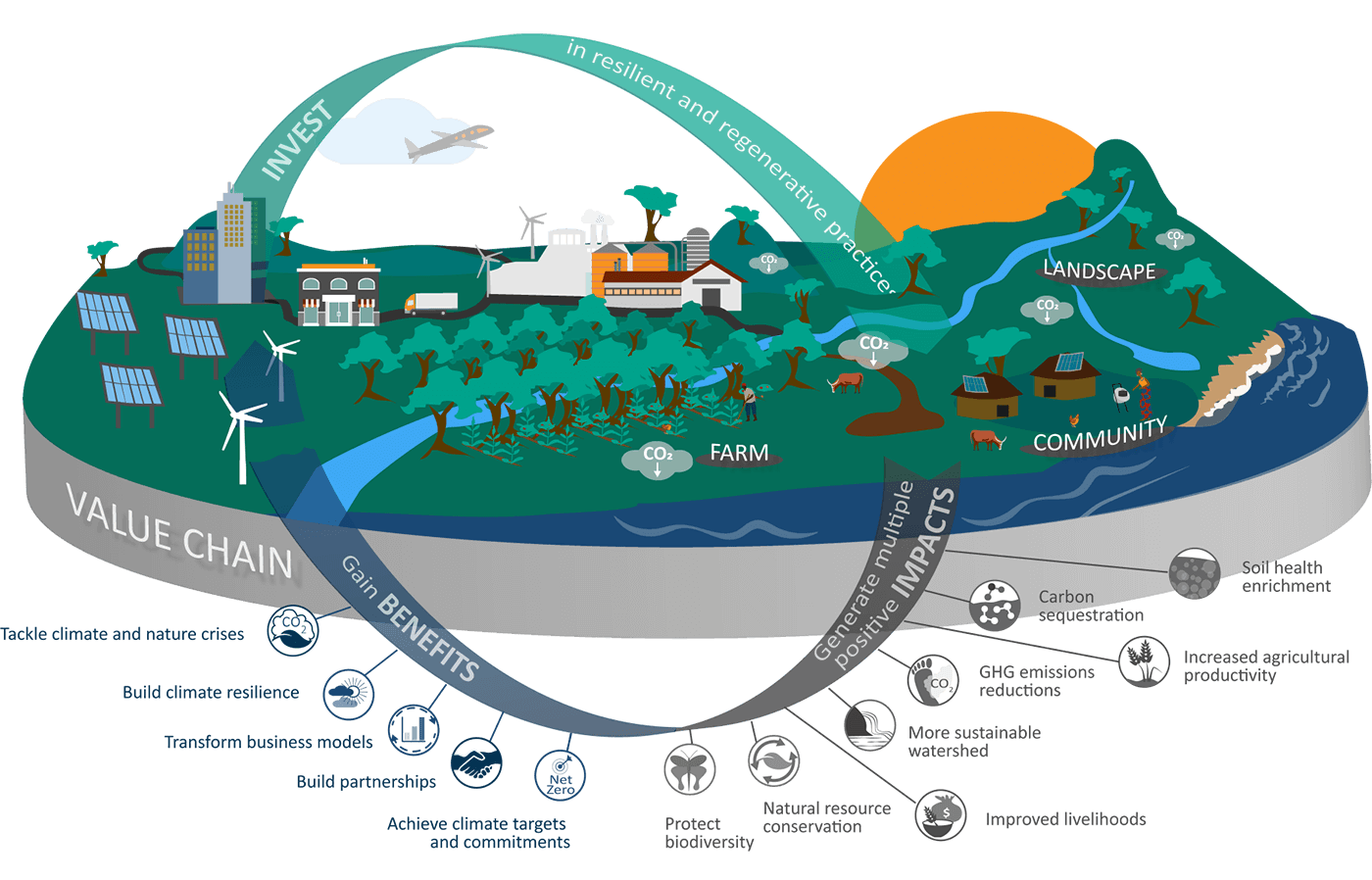 Why implement insetting?
"The future of climate action, and to a larger extent, economic growth, depends on ecosystem regeneration. Integrating these strategies into our core business models and along supply chains will benefit all involved."
Tristan Lecomte, Co-Founder of the IPI
Tackling the climate emergency and reversing the loss of nature requires urgent action by all sectors of society with an integrated approach that is in line with science and has nature-based solutions at its core.
Companies need to accelerate climate action to achieve net-zero emissions by 2050 and transition to resilient and regenerative business models that can support them through climate, nature and health crises. Forward-thinking businesses understand the importance of investing in healthy ecosystems within and beyond their operations by protecting and valuing nature.
Insetting is a strategic mechanism used to scale effective nature-based solutions, enabling businesses to deliver against ambitious climate and sustainability goals and harmonise their operations with the ecosystems they depend upon.
Benefits of insetting Multiple positive impacts
Businesses reduce the GHG emissions of their operations, increasing carbon sequestration by re-establishing natural carbon sinks, increasing soil health, restoring local water cycles and reversing the loss of forests and biodiversity. At the same time they build climate resilience, support the livelihoods of local producers and strengthen communities. Integrated approach
All projects are developed within ecosystems connected to the organisation's value chain, allowing for its vision, values, management system and programs to be incorporated throughout. Transforming business models
Working closely with suppliers and implementing low-carbon and regenerative practices at the heart of a company's value chain helps to use the land sustainably, building a more resilient business model. Achieving targets
Insetting projects deliver wide ranging positive impacts which help companies achieve their sustainability targets and deliver against commitments made on climate, nature and communities.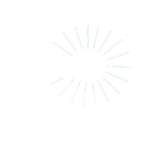 Climate adaptation
As well as reducing emissions, insetting can also build climate resilience within a company's supply chain and help restore vital ecosystems on which the suppliers depend. By creating synergies between climate change mitigation and adaptation in agriculture, insetting can also generate incentives and funding for climate change adaptation while enhancing farmers' livelihoods. Competitive advantage
Improved management of agricultural lands and natural resources leads to greater productivity and a more stable supply of raw materials, making companies' value chains more resilient over the long-term. Partnerships
Companies' relationships with other value chain actors are transformed beyond simply a financial transaction. Working in partnership with suppliers builds trust, bringing a greater transparency to supply-chain activities, and helping to identify emissions reductions opportunities that create shared value for everyone. Scaling nature-based solutions
Insetting enables businesses to integrate their investment in nature into their sustainability strategies and goals. Improved agricultural practices, agroforestry, restoration and conservation allow companies to effectively address both the climate and nature crises at once.
Insetting and nature-based solutions
We cannot address our planet's climate emergency without reversing the loss of nature. Evidence shows that strong, and healthy ecosystems can help to fight climate change as well as build resilience and help us adapt to climate impacts. In order to keep the global temperature rise below 1.5°C, we need to decarbonise our economy as well as promote and support strong "nature-based solutions" such as natural systems agriculture and ecosystem restoration approaches. In the next 10-15 years, these nature-based solutions can provide more than a third of the emissions reductions required to meet the 1.5°C goal.
Insetting helps businesses to transition to resilient and regenerative business models through nature-based solutions
Business as usual
Typical nature-based insetting interventions




Insetting projects help to protect, value and reverse the loss of nature, create regenerative processes in companies' operations and demonstrate the business case for investing in nature. This allows businesses to integrate their investment in nature into their sustainability strategies and goals, providing a way to scale nature-based solutions across industries, sectors and geographies.
Insetting enables companies to take a holistic and integrated approach to climate action through a connection to the communities and landscapes they source from. This addresses complex issues such as the drivers of deforestation, through implementing long-term sustainable agriculture and forestry practices, and builds much more sustainable land use models.