What is insetting and how does it work?
To explain, following is an example of agroforestry insetting for coffee.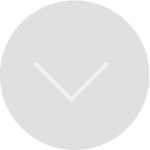 © PUR Project _ Christian Lamontagne
The adverse impacts of climate change can already be seen in the regions where coffee is grown and sourced from. Variable climatic conditions reduce productivity, either through drought, or as a result of more humidity. It is impacting coffee quality, yields and livelihoods of farmers and is driving a real need for building an increased resilience of local communities.
Agroforestry is an ancient agricultural technique that is being rediscovered in the fight against the climate and nature crises. Agroforestry is the intentional combination of trees and shrubs with crops (and also livestock) to create a resilient ecosystem that benefits farmers, biodiversity and the climate.
© PUR Project Toma Mendez _ www.elegante.co
By creating natural carbon sinks – planting trees – in the coffee landscapes a company sources from, the company compensates for the residual GHG emissions that cannot otherwise be reduced.
The company's commitment to purchase these carbon gains helps to incentivise and finance the transition to more sustainable and resilient practices.
In addition to the carbon sequestration impact, insetting creates multiple co-benefits.
Multiple positive impacts
Businesses reduce the GHG emissions of their operations, increasing carbon sequestration by re-establishing natural carbon sinks, increasing soil health, restoring local water cycles and reversing the loss of forests and biodiversity. At the same time they build climate resilience, support the livelihoods of local producers and strengthen communities.

Transforming business models
Working closely with suppliers and implementing low-carbon and regenerative practices at the heart of a company's value chain helps to use the land sustainably, building a more resilient business model.

Integrated approach
All projects are developed within ecosystems connected to the organisation's value chain, allowing for its vision, values, management system and programs to be incorporated throughout.

Achieving targets
Insetting projects deliver wide ranging positive impacts which help companies achieve their sustainability targets and deliver against commitments made on climate, nature and communities.


Climate adaptation
As well as reducing emissions, insetting can also build climate resilience within a company's supply chain and help restore vital ecosystems on which the suppliers depend. By creating synergies between climate change mitigation and adaptation in agriculture, insetting can also generate incentives and funding for climate change adaptation while enhancing farmers' livelihoods.

Competitive advantage
Improved management of agricultural lands and natural resources leads to greater productivity and a more stable supply of raw materials, making companies' value chains more resilient over the long-term.


Partnerships
Companies' relationships with other value chain actors are transformed beyond simply a financial transaction. Working in partnership with suppliers builds trust, bringing a greater transparency to supply-chain activities, and helping to identify emissions reductions opportunities that create shared value for everyone.

Scaling nature-based solutions
Insetting enables businesses to integrate their investment in nature into their sustainability strategies and goals. Improved agricultural practices, agroforestry, restoration and conservation allow companies to effectively address both the climate and nature crises at once.

Insetting scales impact where it is needed most:
NATURE